Earlier this year I negotiated with my employer to work 4 days a week, allowing me one day, Fridays, to spend in the workshop making guitars. So far it's working out OK. A lot of those Fridays haven't fully been spent on lutherie, or I've had medical appointments or lunch catch-ups with friends. I could probably have been more diligent about reserving Fridays just for lutherie.
Never the less, I have managed to punch out two bodies and start on two necks in that time, acoustic dreadnoughts number 5 and 6. I'm using timber I picked up from David Linton of Australian Guitar Timbers back in September 2019 when I was on holidays on the Sunshine Coast. They are both Tassie Blackwood back and sides and Silver Quandong tops. The necks are American and QLD maple.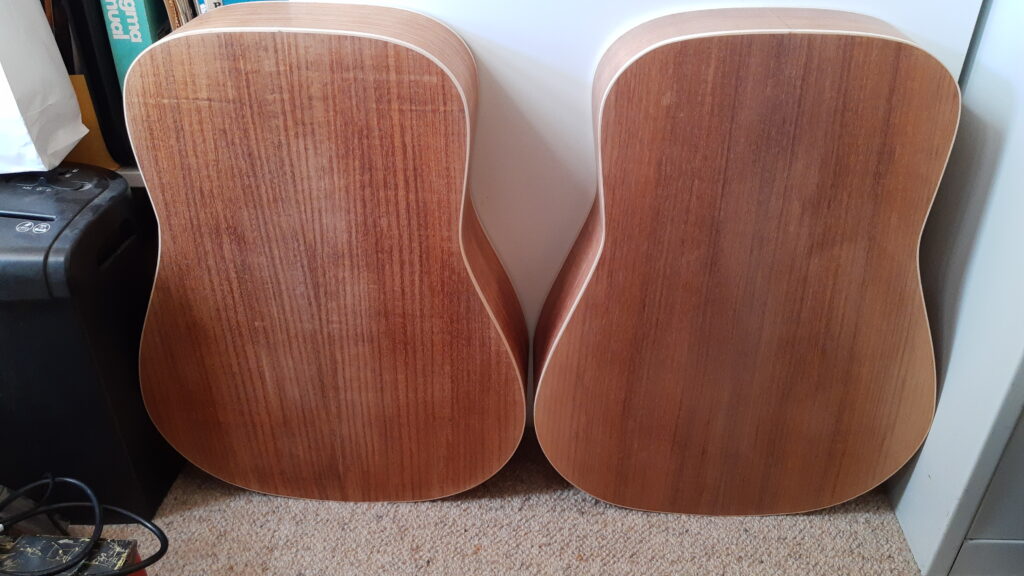 With these builds I've tried to learn from my previous mistakes, which I've generally been able to do. I've still made other boo-boos with these two but I'm happier with the way they are turning out in terms of quality of build.
My aim is that, given the extra 8-10 hours a week of time on building, I should be able to knock out 4 or more guitars per year. Currently I'm just doing it to give to family and friends, but once I get more proficient at it, I'm hoping to start selling some.