This next build is taking me a long time to do. Started it in February 2018 while I was still doing the instrument making course at TAFE. My goal was and is to make the entire thing at home, which I have achieved so far. It's taken so long because of a) lack of motivation and time and b) I have had to build lots of jigs and buy more tools in order to complete the job.
As of October 2019, the sound box is now complete. Papua New Guinea Rosewood back and sides with Silver Quandong top. The bindings and end graft are Tassie Blackwood and maple.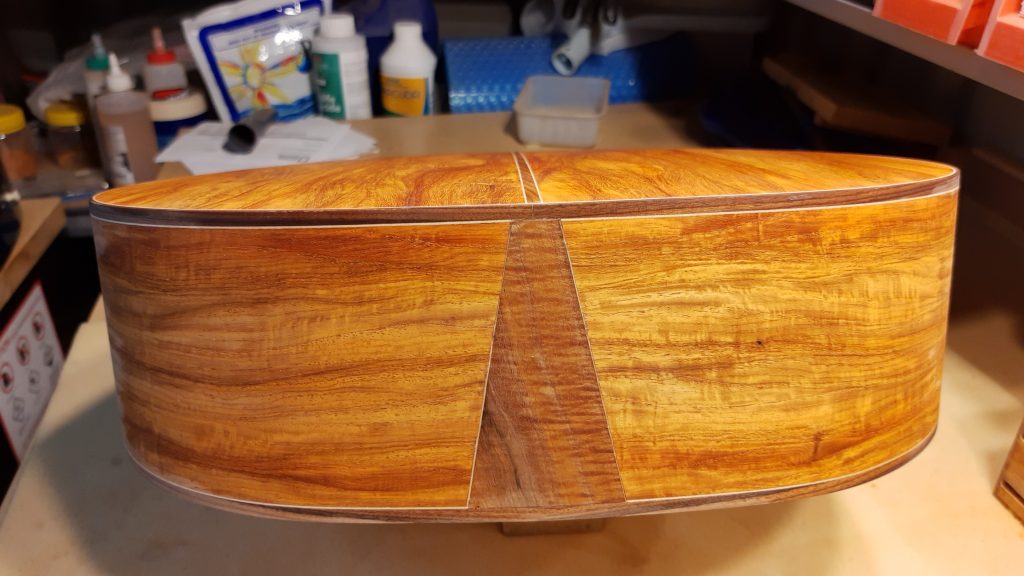 I'm now in the process of building a jig for cutting the neck dovetail and have started the neck (QLD Maple).